LACT Skids
Sund Manufacturing has fabricated many different types of LACT skids and configurations for both truck offloading and pipeline applications. If you already have a design we can build to your prints and specifications. If not, our engineering team will design a LACT that will meet your unique requirements while maintaining a cost-effective strategy to help keep your budget.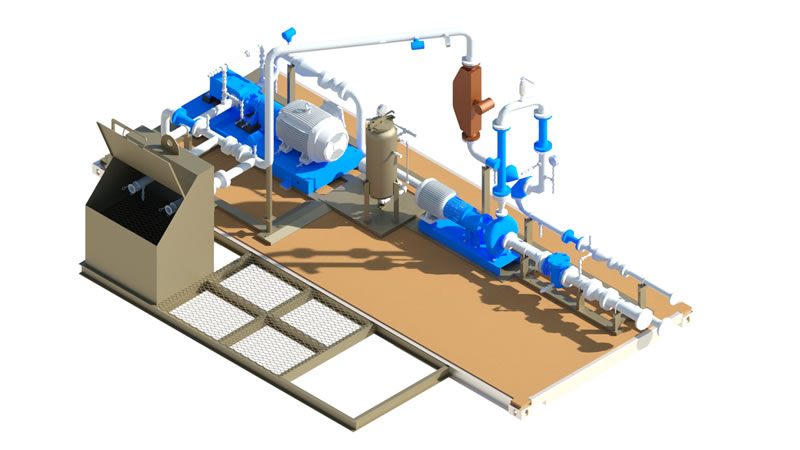 LACT / Produced Water Transfer Combo Skids
We are currently providing an option to have your LACT and Produced Water Transfer Skid combined into one building – saving you cost and footprint on site. This is a great option to save you money when you need both functions on a particular well pad.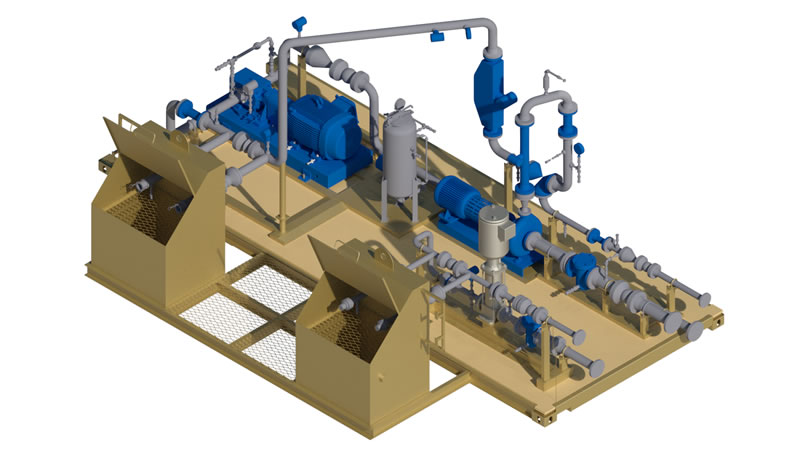 [/et_pb_section]
Produced Water Transfer Skids
There are many ways to design a skid to handle produced water transfer, and Sund Manufacturing has built many types over the years. Whether you want a simple skid to just get the job done or have specific needs requiring a more complex skid with duel pumps, stainless piping, you name it – we can handle it.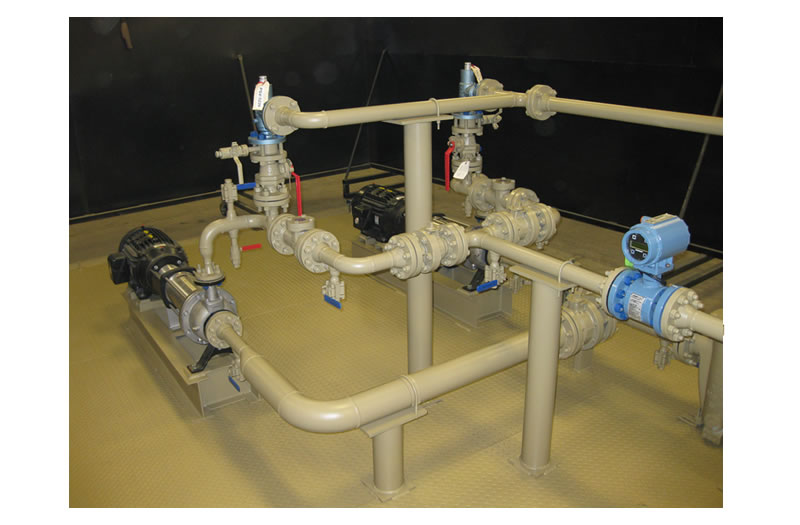 Group and Test Separation and Metering Packages
Sund Manufacturing is currently fabricating Group and Test Pacakages that can accept up to 6 wells. These skids combine both group and test horizontal separators as well as a well test manifold all in one building. It is a great option to be able to set one skid and have it handle separation and metering for your entire site. We can handle these large projects and have built them up to 60′ long! Contact us today for options and configurations.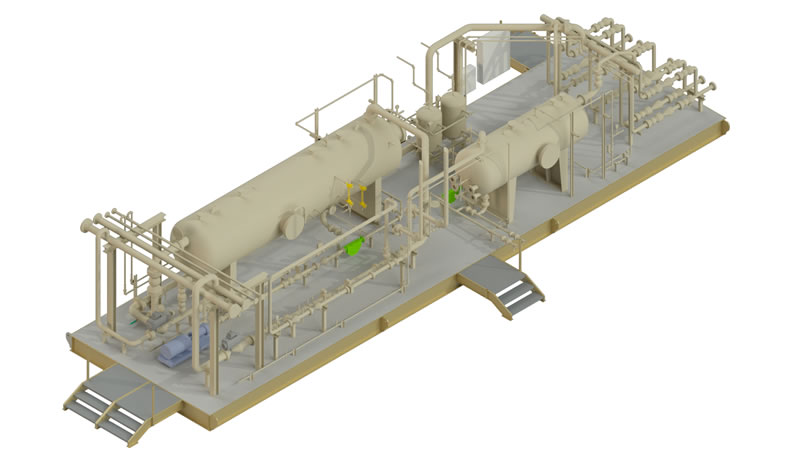 Vertical Treater Packages
Over the years, Sund Manufacturing has produced hundreds of vertical treater packages. Whether you want metering right off the treater for oil, gas, and water or prefer another design, we can help you design a package that will be just right for you.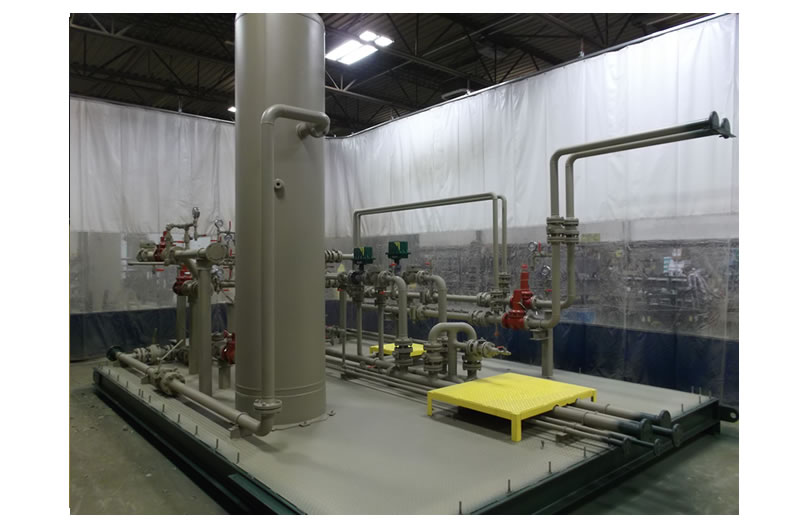 Electrical Modules / MCC Buildings
Sund Manufacturing is the Bakken's leading fabricator for E-houses. With an experienced electrical team right on site, it makes the process seamless being able to pre-wire all of your equipment so that when the unit arrives on site; it is truly plug and play. Everything from small 8'x10′ PDC buildings to larger 14'x30′ MCC/Instrument Air Combo skids, we have done it all.


Prefabricated Piping Packages
Let our team of experienced and talented pipe welders pre-fab the piping needed for your next facility. With our paint and blast facility on site, we can coat your piping ahead of time-saving you cost and time while providing a level of quality that can't be achieved when done in the field.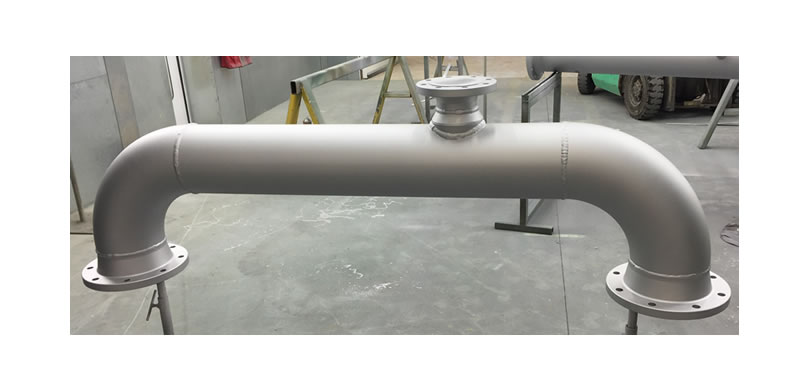 Pipeline Booster Packages
If you have a unique need for your next pipeline booster pump skid, let Sund Manufacturing work with you to design a skid that's fit for purpose and cost effective.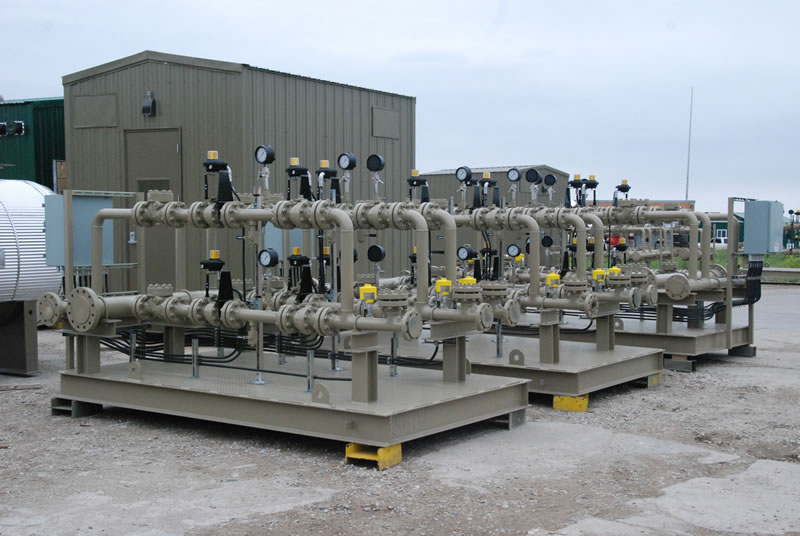 NGL Pipeline Filter Packages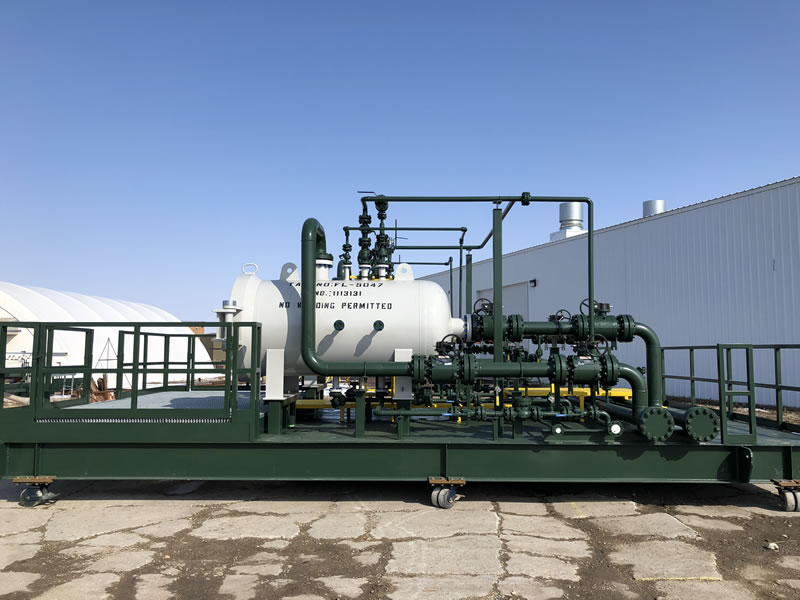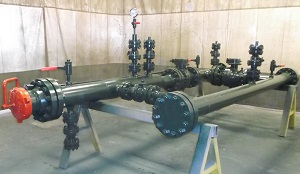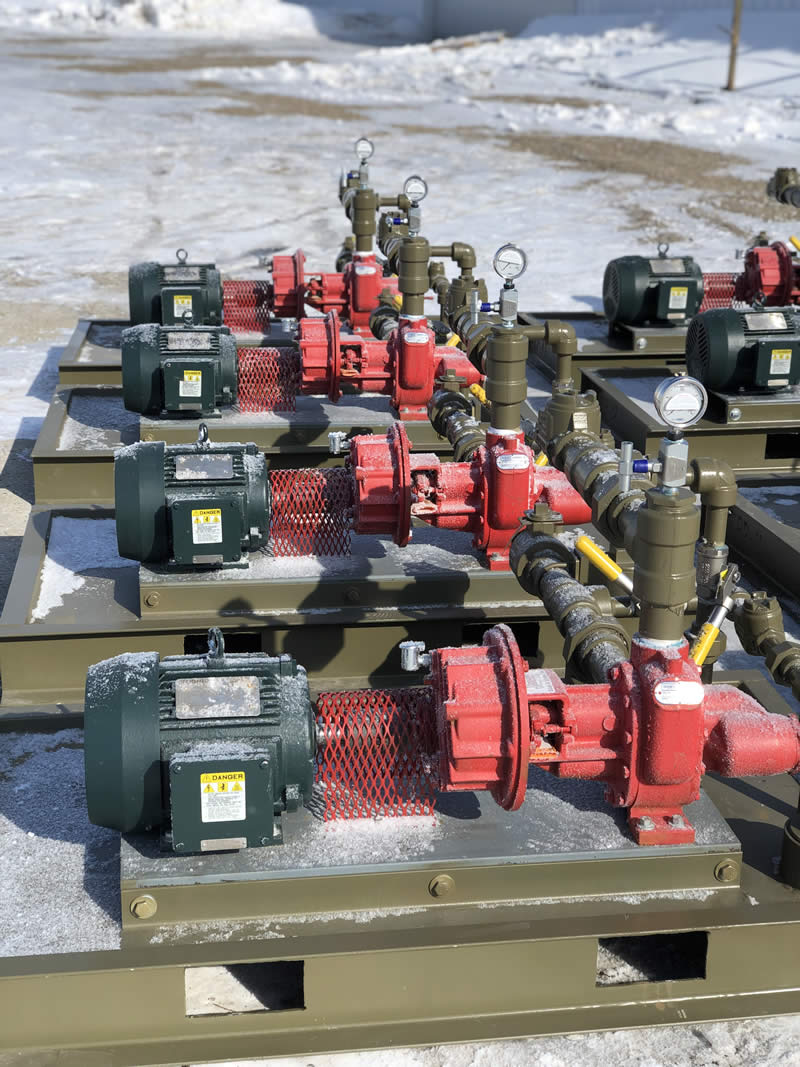 Portable Office and Lab Buildings